Invisalign Learning Center
Melissa's Invisalign Treatment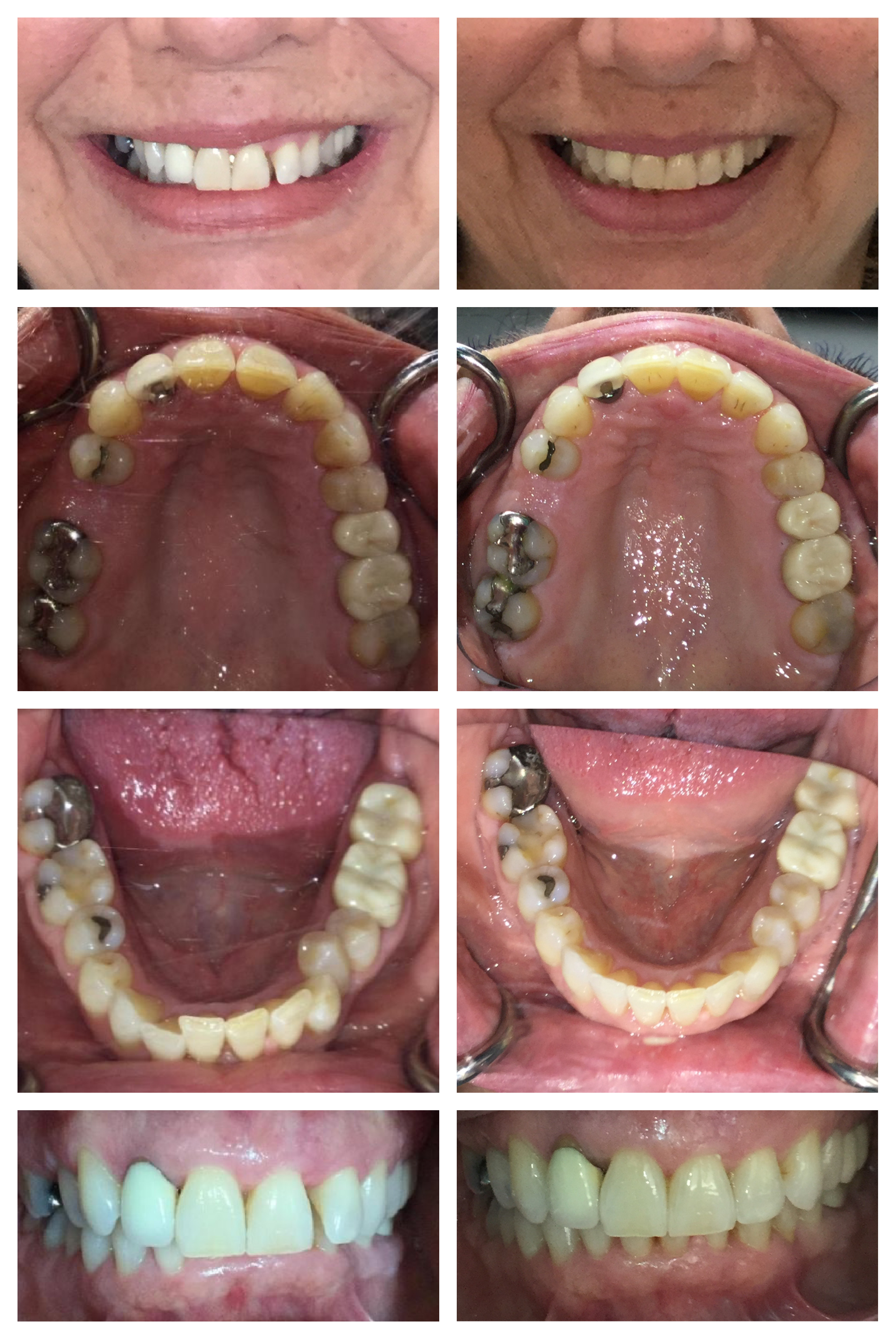 Tiffany's Invisalign Treatment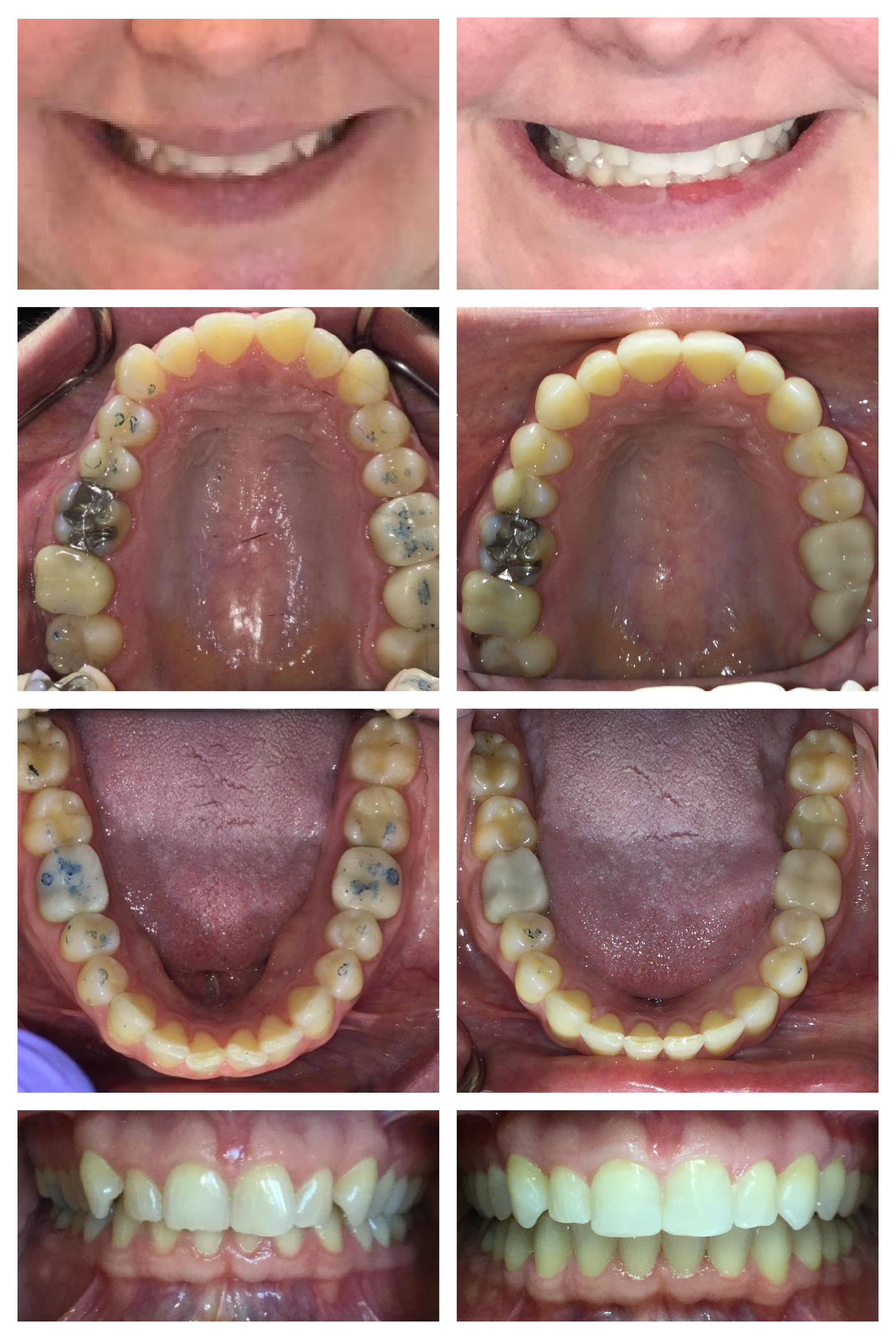 Kendra's Invisalign Treatment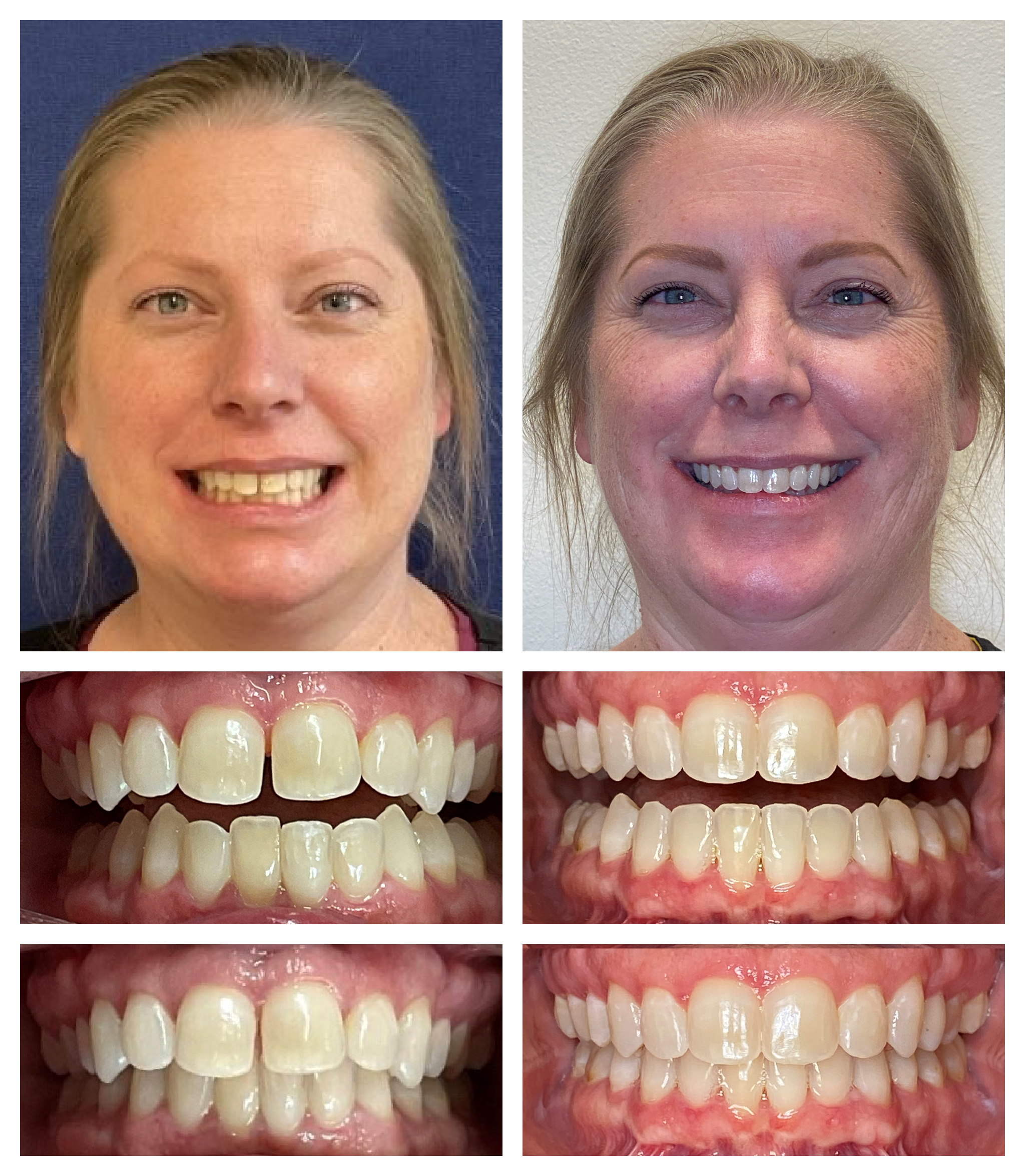 Susan's Invisalign Treatment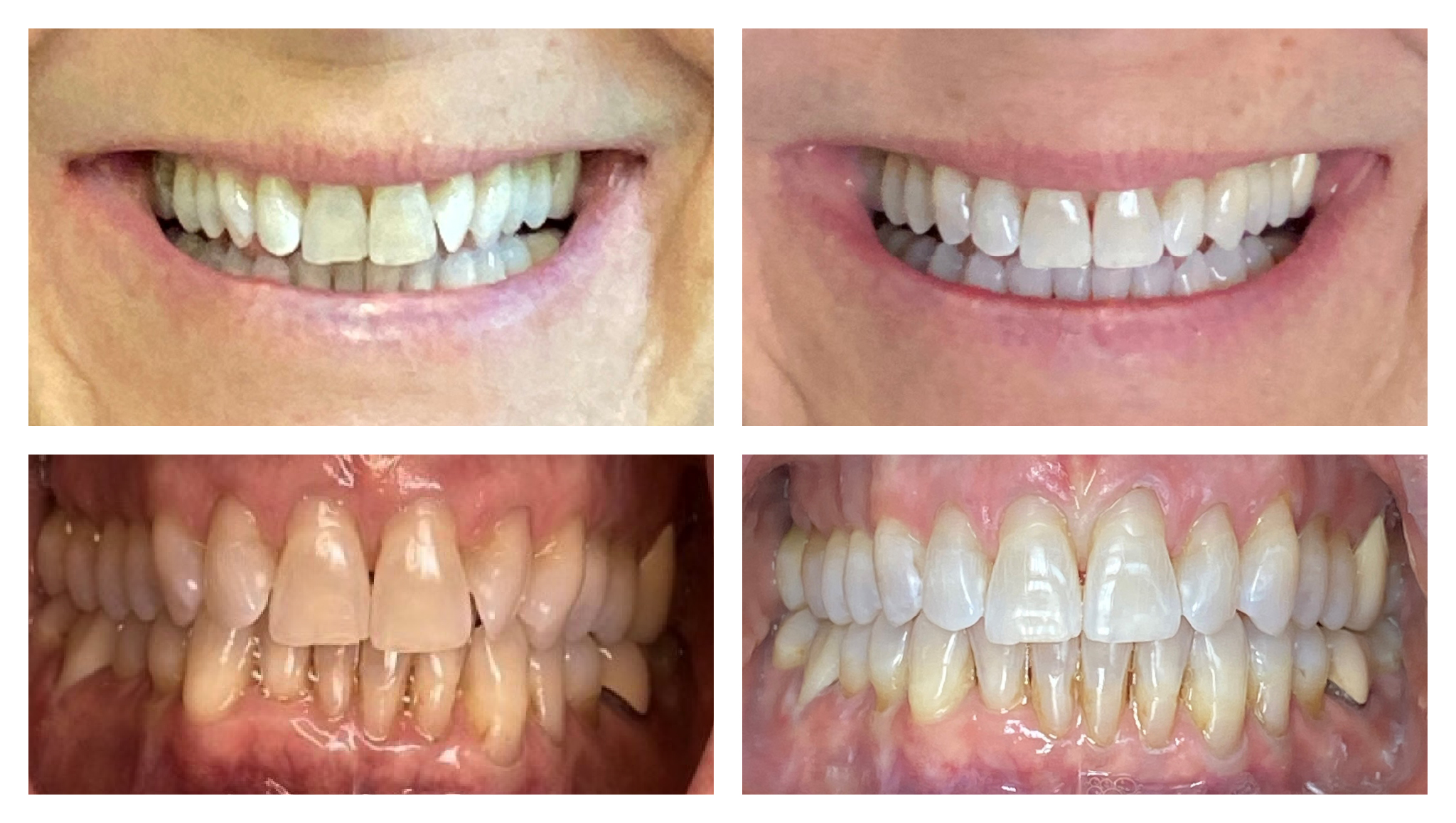 Craig's Invisalign Treatment
Before & After Invisalign Treatment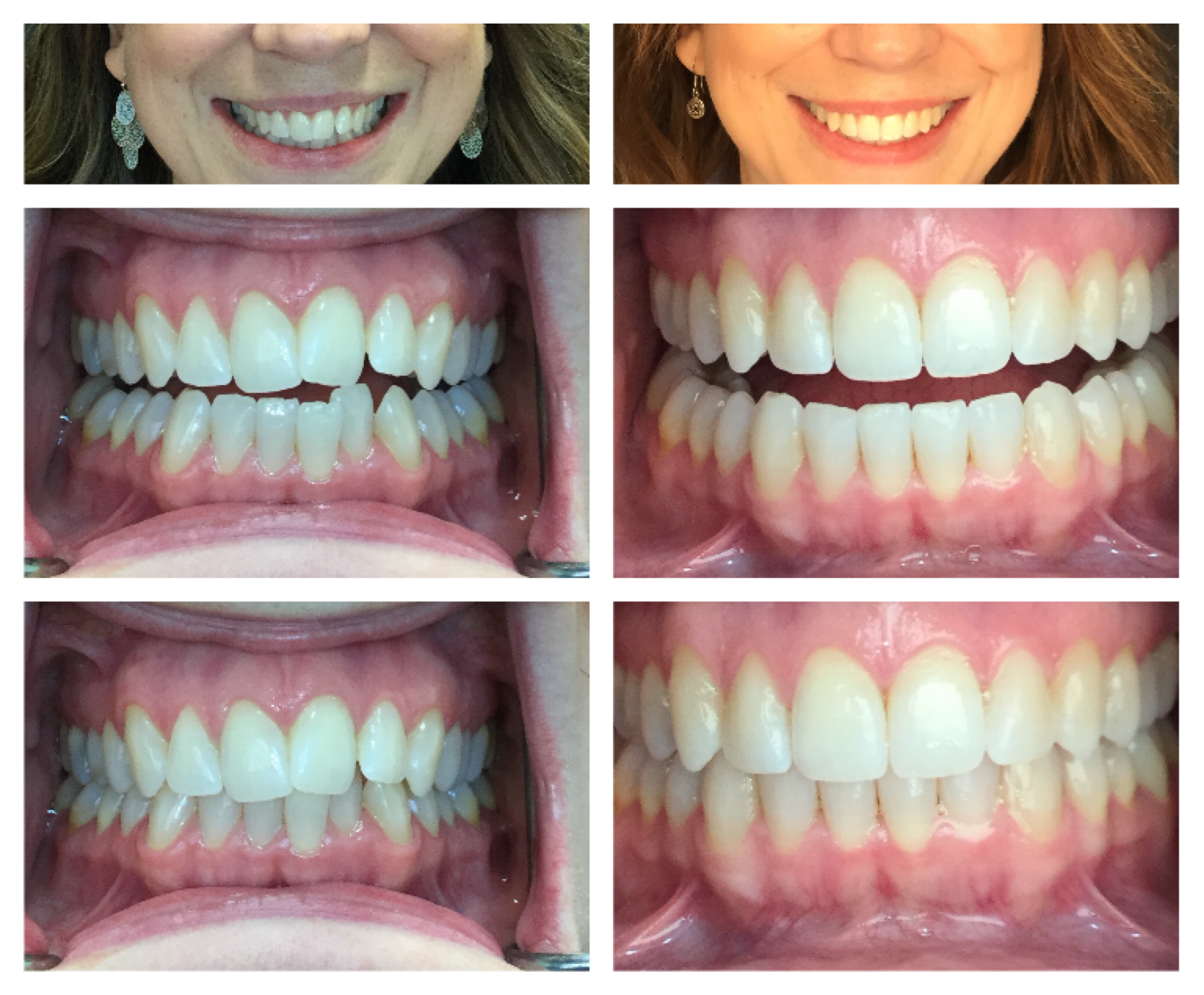 Before & After Invisalign Treatment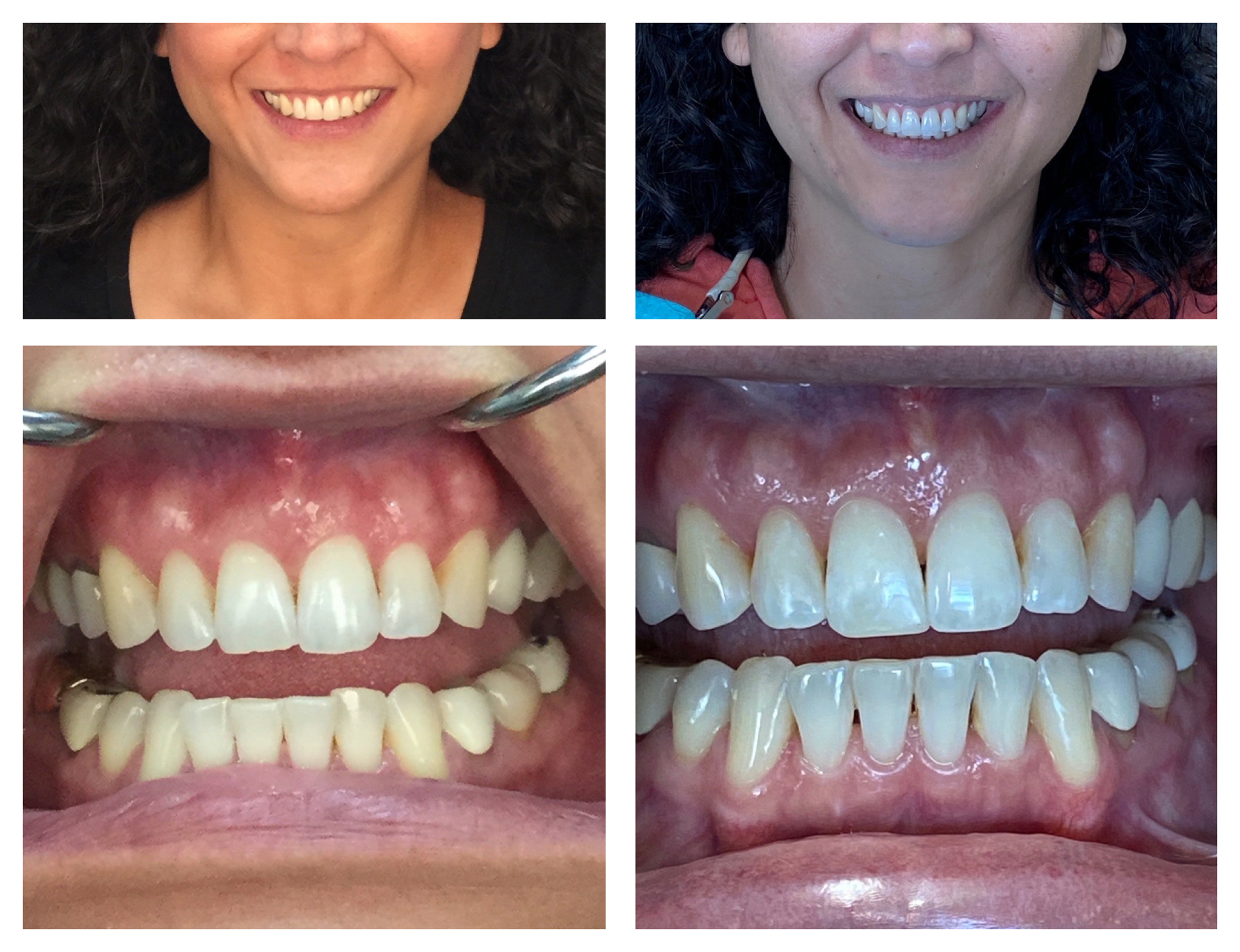 Before & After Invisalign Treatment
What Are the Steps Involved with Invisalign?
Attachments. Small composite shapes are bonded to your teeth to help with anchorage and control during treatment. The control that comes from the attachments is what sets Invisalign apart from 'do it yourself' kits. The attachments are bonded on the day you begin treatment. This is a painless procedure.
Wear the trays. Invisalign trays must be worn 22 hours per day. We instruct our patients to take them out only when they are eating or brushing. Most of our patients change to new trays every week, and most of our cases are between 14 and 25 trays long.
Polish off the attachments at the end of treatment. This procedure is also painless.
Complete restorative treatment if needed for function or esthetics. Often our patients will have some wear on the edges of their teeth that needs to be repaired once the teeth are positioned correctly. This treatment can range from simple bonding to porcelain veneers or crowns.
Retainers forever and ever. Your Invisalign treatment will come with 4 sets of final retainers for you to wear at night time to keep your beautiful teeth where they belong.
Contact Coeur d'Alene Dental Center today at (208) 667-7461 to schedule a consultation and learn more about our non-invasive cosmetic options to help you obtain the attractive smile and confidence you want.