Meet the Doctors at Coeur d'Alene Dental Center
Our philosophy has always been to offer the most advanced treatment when it comes to your care by staying abreast of new techniques and studying developments in dental health care.
As a Family and Cosmetic Dental Practice we strive to provide the highest quality dental care available anywhere. Enhancing our knowledge is one of the tools we use to attain that goal.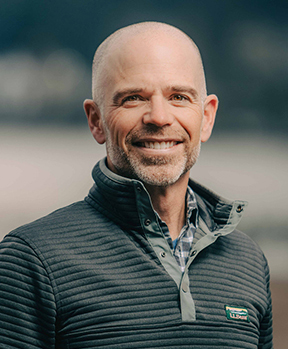 Dr. KC McVey
Friendly, outgoing and optimistic, Dr. McVey is easy to talk to and immediately comfortable to be around. Dr. McVey wants to provide you with the most comfortable and painless dental treatment possible. He is always more than willing to listen to any specific needs you may have.
Dr. McVey comes from a long family history of dentist and doctors. He is the fifth dentist in his family and the seventh doctor overall, the earliest of which dates back to 1907 when his great grandfather Charles graduated from Northwestern University.
Dr. McVey grew up in Spokane, where he attended Ferris High School and then later attended Whitworth University. During his time at Whitworth he received a degree in both Biology and Business Management while also becoming a four-year letterman playing defensive back for the football team. After graduation Dr. McVey attended Creighton University School of Dental Medicine where he earned his degree of Doctor of Dental Surgery. After dental school Dr. McVey completed a one year Advanced Education in General Dentistry residency at U.C.L.A. where he received advanced training allowing him to meet all your dental needs. Dr. McVey is a member of the Academy of General Dentistry, American Dental Association, American Academy of Dental Sleep Medicine (Sleep Apnea) and the Idaho State Dental Association.
Dr. McVey and his wife Sarah have 3 children who keep them on their toes at all times. In his free time, when he can find some time after chasing the kids around all day, he enjoys golfing skiing, cycling and gardening.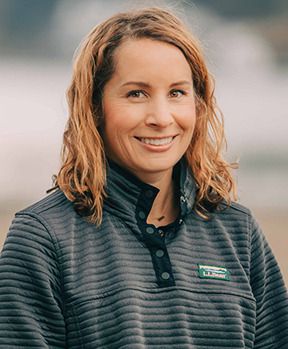 Dr. Sarah McVey
Dr. McVey was born and raised in Coeur d'Alene where she graduated from Coeur d'Alene High School. Dr. McVey then graduated from Montana State University with a degree in civil engineering. After her undergraduate studies she went on to earn her D.D.S. at Creighton University, and following dental school, she completed a one year advanced education in general dentistry residency at UCLA. Dr. McVey enjoys getting to know her patients and their families on a personal level while providing them with dental care tailored to their need. Dr. McVey feels very fortunate to be able to practice dentistry in the place she calls home and loves so dearly.

Dr. McVey is a member of the American Dental Association, Academy of General Dentistry and the North Idaho Frank Spear Study Club.

Outside of work, Dr. McVey loves enjoying all that North Idaho has to offer, including skiing, hiking and our beautiful lakes. She is the mother of three: Ben, Charlie and Gracie.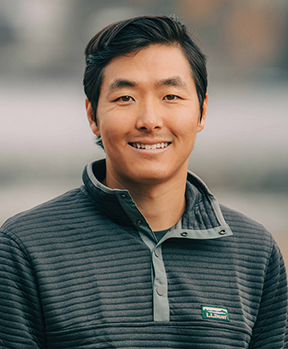 Dr. Jason Han
Dr. Han is thrilled and privileged to team up with Doctor's KC and Sarah McVey at Coeur d'Alene Dental Center. His father was a dentist for over 25 years, and he inspired Dr. Han to do the same. He was touched by his compassion for his patients, his ability to give them beautiful smiles, and the long-term relationships he developed. Dr. Han completed his undergraduate studies at Walla Walla University, and went on to complete his doctorate in dentistry at Loma Linda University School of Dentistry in 2016. Since then, he focused on providing great dental care to his patients. Dr. Han is so happy to have worked his way back to Idaho. He has learned that the Northwest is truly his home.
Now that Dr. Han is here, you'll find him, his beautiful wife, his son, and his Australian Shepherd playing outside. Hiking, golfing, fishing, skiing (but really snowboarding), and rock climbing are some of their favorites past times! They are super excited to be in North Idaho near family and friends again. His family looks forward to enjoying their future here, and Dr. Han looks forward to providing the patients of CDA Dental Center with comfort, trust and the excellent dental care that has been provided to them for many years.