A Busy Mom's Guide to Whole Family Oral Health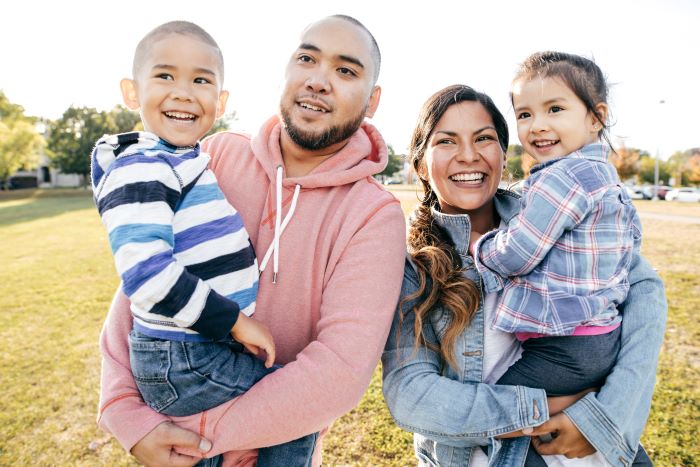 As a mom, you have a lot to keep up with. Whether you have one kid or a whole carful, you are probably going in a million different directions at the same time. Rewarding? Of course! But still a serious challenge. You only want the best for your kids, but it seems sometimes that giving them the best is just beyond your reach. The modern world is a busy one, and it can be hard to take a step back and just enjoy life as a family.
One of the biggest responsibilities of any parent is to keep up on their kids' health needs. That means taking them to the doctor for regular checkups, of course, and it also means monitoring their oral health. In this post, we are going to offer some simple and straightforward tips on how you can attend to the oral health of your entire family. As you will soon see, paying attention to oral health doesn't have to take a big chunk out of time out of your already packed schedule. Let's get started!
It All Starts with Brushing
This first tip isn't going to be breaking news to you, but it needs to start out our list because it is just so important. For your entire family to enjoy great oral health for many years to come, you need to make sure that each family member is doing a good job of brushing a couple times per day. Oral health starts at home, and it is rooted in good brushing habits. This is a simple way to avoid many problematic oral health issues down the line.
One common problem we see with families is kids who are coming up a bit short in the quality category when it comes to brushing. Sure, they may wet the toothbrush and apply some toothpaste, but the actual brushing leaves a lot to be desired. Thinking of it as a chore they simply need to complete before they can move on, many kids will just wipe the brush across their teeth a couple times and call it good. Obviously, this type of brushing isn't going to do much good in the long run. To get results, teach your kids to aim for the two-minute mark during each brushing session. By brushing properly for two-minute sessions – once in the morning and once at night – your kids will have a much better chance at a clean report card during their next trip to the dental office.
Think Healthy Dietary Habits
There are countless reasons to focus on promoting a healthy diet for you and your family. Not only can a healthy diet promote a healthy weight and good overall health, it can also do wonders for your oral health. Foods and drinks which are high in sugar are an easy target here, as they mean bad news for your teeth and also for your waistline. As a family, learning and sticking with healthy eating habits over the long run is going to be an ideal plan. Both your doctor and your dentist will be happy when you report that mostly healthy foods have been gracing the dinner table each night.
Regular Visits
You shouldn't think of calling the dentist's office only when someone in the family has a toothache. Visiting your dental office for checkups and cleanings is a great way to prevent against bigger problems later on. Work with your dentist to create a schedule for the whole family which will promote good oral health while also not placing too much of a burden on your schedule. It might take a bit of creativity, but you should be able to get all of the kids – and yourself – in to see the dentist on a periodic basis without much trouble.
Proper Supplies
It should go without saying that you need to keep a quality toothpaste on hand at home for the kids to use each day. If the toothpaste tube is empty, it will be an easy way out for kids who might not look forward to completing their teeth brushing obligation. In addition to having plenty of toothpaste available, you should also replace brushes regularly to make sure they are still performing properly. A worn toothbrush is not going to work nearly as well as one which still has plenty of strength left in the bristles. Proper oral healthcare supplies are not expensive, and they don't take up much space in your bathroom cabinet, either.
Set a Good Example
This is perhaps the most important point we will offer up in this entire post. Your kids look to you for leadership in every avenue of life, and oral health is not going to be any different. When you tell them that they need to go to the dentist, they will probably ask one question right away – when are you going to go to the dentist, mom? Or why don't you ever go to the dentist? These are good questions, and they highlight the need for you to set a good example. You should be taking care of your own oral health, including making sure you are brushing your teeth as often as you should. If you strive to set a good example for your kids with most of everything that you do, make sure that line of thinking carries over to oral health as well.
We hope the advice provided in this post will help you keep track of your family's oral health, along with everything else that you have to monitor each day. If you have any questions about how to set up good oral health habits for your family, or if you would like to schedule visits for your kids or yourself, please give us a call at your convenience. Thank you for stopping by!
Coeur d'Alene Dental Center – 208-667-7461 or contact us online to schedule an appointment.
Please login to publish a comment.
Comments (0)