Coeur d'Alene Dental Center - Your Family Dentist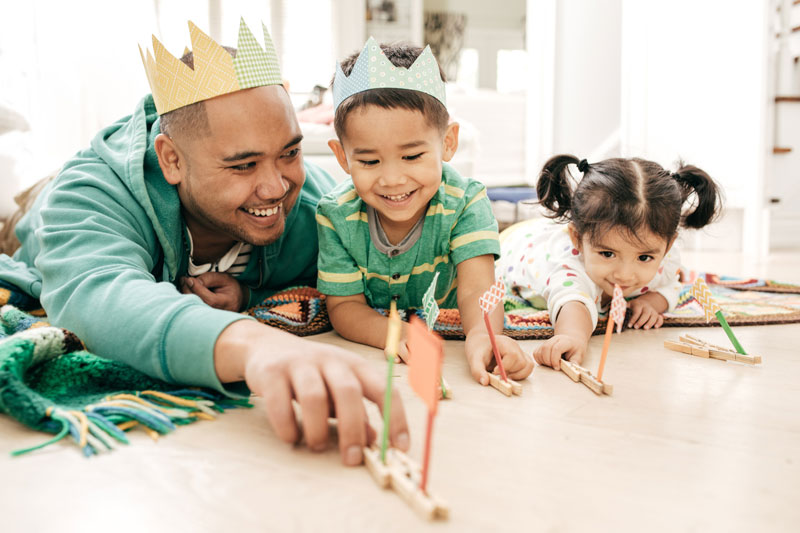 Coeur d'Alene Dental Center is your trusted family dentist dedicated to providing exceptional dental care for patients of all ages. Our dental practice center is conveniently located in the stunning city of Coeur d'Alene, Idaho, offering a comprehensive service to cater to all your dental care requirements. An experienced team of CDA dentists, hygienists, and staff provides personalized, compassionate care utilizing the latest advancements in dental technology.
Coeur d'Alene Dental Center is your trusted source for comprehensive dental services, from regular cleanings to advanced restorative and cosmetic treatments. The team is committed to staying at the forefront of dental technology and creating a warm, inviting environment where your smile receives the attention it deserves.
Comprehensive Dental Care: Your Solution at Coeur d'Alene Dental Center
We provide exceptional oral care and ensure the optimal dental health of our valued patients. Our professional team offers extensive services to meet your specific needs. Whether keeping your teeth healthy, enhancing their appearance, or fixing any issues, we provide top-quality care in a friendly atmosphere. From regular check-ups and cosmetic treatments to fixing dental problems and braces, we are here to give you the best possible care in a comfortable setting.
Dental Implants
Dental implants offer a strong base for replacement teeth, giving you the freedom to eat, speak, and smile confidently. With proper maintenance, dental implants can be a reliable and durable solution to restore your smile, lasting a lifetime. Our dedicated team provides comprehensive dental implant services tailored to your unique needs. From initial consultation to precise implant placement, we offer a personalized treatment plan that will help you regain your smile and boost your confidence. Whether you require single or multiple implants, trust Coeur d'Alene Dental Center to deliver outstanding results.
Partial and Full Dentures
Restoring lost teeth and supporting tissues is made possible with removable dentures. Coeur d'Alene Dental Center offers two varieties of dentures: complete and partial. Complete dentures are an ideal solution when all natural teeth are lost, providing a comprehensive replacement. On the other hand, if some natural teeth remain, partial dentures offer the perfect fit. Our expert Cda dentist team collaborates closely with you to craft custom-made dentures that comfortably fit and exude a natural appearance.
Periodontal Care
Gum disease can seriously harm oral health and cause tooth loss if not treated quickly. We offer thorough periodontal care services to proactively address this common problem. Our team is dedicated to keeping your gums healthy and stopping the progression of gum disease. We provide treatments such as cleanings, scaling, root canal therapy, and, if necessary, periodontal surgery to effectively treat gum disease based on your specific needs. This helps revitalize your gums and protect your beautiful smile for a long time.
Endodontic Care
Endodontic care, or root canal therapy, is a special dental treatment that can save a tooth from being taken out when it has an infection called the pulp. The good thing is that this procedure is usually not painful. You can keep your natural tooth instead of losing it by choosing endodontic care. Our CDA dentists focus on restoring and taking care of your teeth in a comprehensive way, making sure to pay special attention to the damaged or exposed pulp and the surrounding structures. This helps preserve your natural tooth, improves your smile, and avoids the need for artificial replacements.
Crowns and Fillings
Dental crowns offer a versatile solution to address various dental issues such as damage, decay, weakness, misshapen teeth, and discoloration. Our dental center uses advanced technology and high-quality materials to create custom crowns that blend well with natural teeth. These crowns restore the function and beauty of your teeth, giving you a confident and attractive smile that lasts a long time.
Invisalign
Coeur d'Alene Dental Center presents an exceptional option for individuals seeking a subtle approach to orthodontic care. The process is relatively simple. Our practice proudly offers Invisalign clear aligners, catering to those who desire a discreet solution. Invisalign effectively aligns teeth, eliminating the requirement for conventional metal braces, while the transparent aligners remain virtually imperceptible during wear. With Invisalign, you can swiftly and comfortably fix your teeth without the need for traditional braces, allowing you to confidently enjoy a straighter smile.
Bioclear Veneers
Bioclear veneers are a great choice to enhance your smile if you have tooth discoloration, minor misalignment, or tooth size or shape issues. These veneers provided by Coeur d'Alene Dental Center offer an effective solution to improve the esthetics of your teeth. With Bioclear veneers, you can achieve a more beautiful and balanced smile, addressing these cosmetic concerns with precision and natural-looking results.
Sleep Apnea Treatments
Sleep apnea, a prevalent respiratory disorder, disrupts your breathing during sleep, leading to brief pauses and shallow breaths. If you have sleep apnea, various treatment options are available, depending on your symptoms, the duration of the condition, and any accompanying health concerns. Sometimes, a combination of treatments may be necessary to effectively manage the condition. Following a series of tests, your dentist in Coeur d'Alene will determine the most suitable course of action, ensuring your journey towards restful breathing and rejuvenating sleep.
Experience Advancing Dentistry at Coeur d'Alene Dental Center
At Coeur d'Alene Dental Center, we are committed to providing friendly care that puts our patients first. We achieve this by using advanced technology, offering luxurious amenities, and focusing on each patient's needs and preferences.
We aim to provide a relaxing and comfortable experience for every patient we assist, with the goal of reducing stress. With digital X-rays, intraoral cameras, and 3D imaging, our practice delivers precise diagnoses and treatment planning, ensuring exceptional outcomes for our valued patients.
We prioritize building strong relationships with our patients, ensuring you feel heard, valued, and cared for at every step of your treatment journey. Additionally, we strive to make dental care accessible to all, offering flexible financing options and accepting most dental insurance plans.
We have been a part of the community for many years, providing exceptional dental care to our patients. Contact our reputable family dentistry practice and schedule an appointment to start your dental care journey with us. You will have the opportunity to experience exceptional dental care centered around your needs and focused on your comfort.
Please login to publish a comment.
Comments (0)