How To Choose Your Local Dentist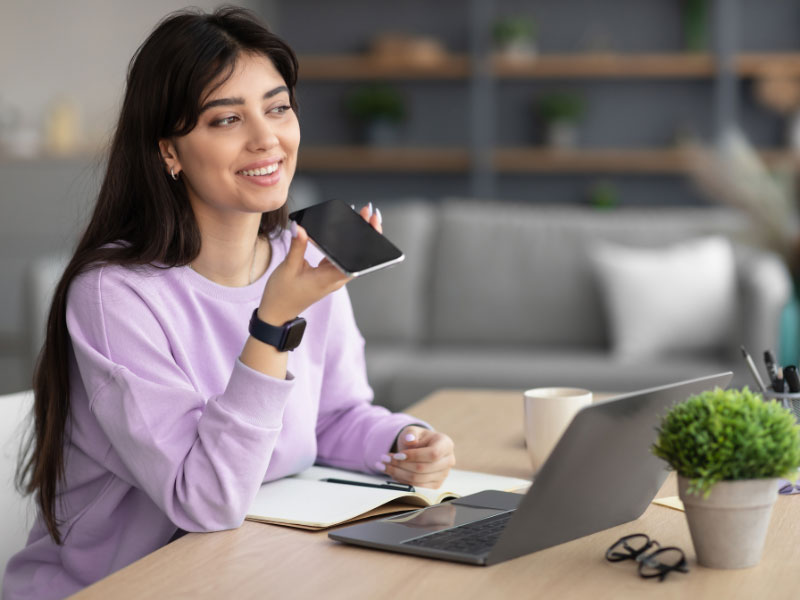 Your overall health, particularly your oral health, is important. You need to see your local dentist at least twice a year to maintain your teeth and see that they are healthy, strong, and clean. This is the recommended practice all over the world. You likely won't see your local dentist as often as you need to if you feel that going to the office is a significant bother. Therefore, choosing the best local dentist is the first step to achieving a healthy and attractive smile.
Choosing the Best Local Dentist
You seek a new dentist for more reasons than merely to get your teeth cleaned. Every patient should have a dental home since oral health is essential to overall wellness. It implies that someone is always watching out for your and your family's welfare. A dental home provides you with a secure and trusted location to go in case of a treatment or dental emergency, allowing you to feel at ease while dropping in for a routine checkup. Here are the topmost tips for choosing the right dentist for you and your family.
Check Their Location
You may have seen advertisements online, in the paper, or even in your mail now that you're searching for a dentist. Patients' testimonials for nearby dentists may also be found on social media platforms. However, remember that everyone has different oral health requirements and experiences.
Choosing a dental practice closest to your residence, on your route to or from work, or both is preferable. You can be late for your appointment because of the distance or traffic since traffic can be pretty bothersome.
When you eventually decide to start scheduling regular checkups and cleanings or when you have a dental emergency, choosing a conveniently placed dentist becomes quite vital. Furthermore, confirming office hours before making an appointment is advisable. You can enter "find a local dentist" or "dentist near me" into your search engine to locate the most qualified dental specialists around your home or workplace.
Check Qualifications and Work Quality
The primary factor driving people to switch dentists is subpar work. In a recent survey, 46% of participants stated they would stop going to a dentist's office if the level of service was too poor. It is less probable that substandard work will result in you having to return immediately. You may gauge the quality of dentists' work without ever meeting them by looking at their credentials.
A doctor of dental medicine (DMD) or dental surgery (DDS) degree is necessary to practice dentistry. They must also complete federal and state tests to become licensed practitioners. Most state dental boards offer websites where you can confirm a dentist's license and see whether they've ever faced any disciplinary action. You may enquire about the dentist's education at the dental practice.
Moreover, feel free to ask about a dentist's educational background. Additionally, ask about their practice history. You could also find out whether they often attend conferences or if they have taken any continuing education courses.
Check Telehealth Options
Dentists can identify and treat certain patients with communications technology, such as two-way video, cell phones, and email. It is known as telehealth. Telehealth doesn't replace face-to-face, in-person office appointments, but it does result in fewer visits to the dentist for many people. Find out whether the dentist has telehealth services available.
Having a "virtual visit" with your doctor while transmitting symptoms and vital signs you gather at home might help you manage certain diseases. Telehealth is a practical choice since it may be utilized for regular follow-ups and minor symptoms. Confirm if telehealth services are covered by your health insurance and choose a dentist that offers telehealth options.
Check Patient Reviews
Going through internet forums and reviews of nearby dentists is the ideal place to start your search for a dentist. Among the finest sources for information on various dentists is from patients who wish to discuss their experience with a dentist or their procedure. Reading reviews across many websites and social media channels are recommended.
You may learn much about a dentist's general dentistry practice and dental office operations by reading what others say about them. Patients' experiences with appointment scheduling, waiting lists, the office atmosphere, and the kindness of the personnel are frequently reflected in patient evaluations.
You may find out how much time the dentist spends with patients, how effectively they respond to queries, and how much the patients trust the dentist. Therefore, you can easily find the best local dentist for your needs.
Communication Skills
Instead of switching between dental offices, aim to have one dentist handle your family's dental issues. While credentials and experience attest to a dentist's professional knowledge, it is advisable to seek someone who is excellent with people in general and has strong communication skills. You'll feel less pressure and worry before any small or big procedures if you and your family feel comfortable talking to them.
Choose a dentist who will support your information requirements and with whom you feel comfortable communicating. When you first meet the dentist, ask questions, and see how they reply. Do they welcome your inquiries and provide you with clear responses? Did you feel hurried or engaged as you left? Choose a dentist who wants to get to know you, will take your treatment choices into account, and will appreciate your decision-making process.
Find a Good Dentist for Better Care!
As a result of recommendations, evaluations, and other research, you have determined the attributes you seek in a dental office and have focused your hunt. After that, make a brief visit to each dentist's clinic. Take note of how long it takes you to get there if there is enough parking, how cozy the waiting area is, and whether the personnel are welcoming.
Keeping your oral health is essential for maintaining your overall health. The better your dentist, the more likely you are to uphold high standards for your dental hygiene. Take your time when selecting a dentist so you can stick with your decision for many years to come.
Your selection should consider dental costs, the quality of the work, office hours, and location. Ask for further details after doing your search, whether it was initiated by suggestions or reviews. Visit clinics to assess who appears to be the best option. Early preparation will save you time and hassles in the long run.
Please login to publish a comment.
Comments (0)